We offer a host of herbal courses and workshops to spread plant knowledge, fun and juiciness and support resilience in the face of systemic oppression and violence. Our workshops offer a chance to get practical information and experience on specific health and herbal topics, while our immersive courses go deep into the herbal world to lay down new roots and pathways.
Courses
In 2019, we'll be offering the following courses: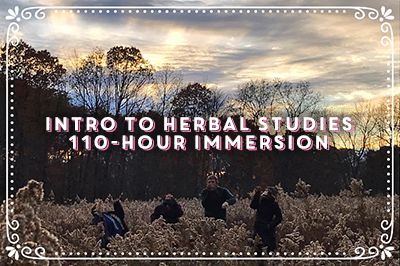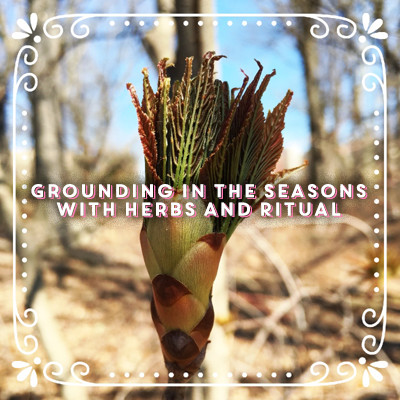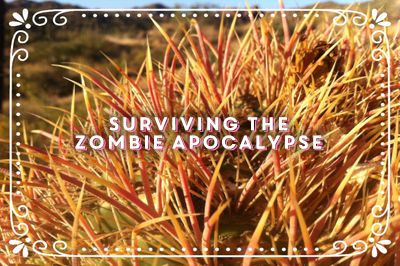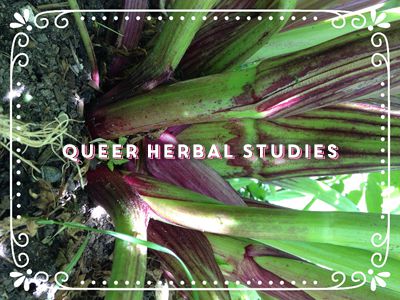 Workshops
We offer several community workshops and activities monthly. Our workshops aim to be accessible to all, to address individual needs in the audience, and to deepen our understanding and connections to plants and plant medicine.
Check our Calendar for upcoming workshops!
Book a Workshop!
If you would like to book us for a class or workshop, please be in touch. We love bringing our workshops to you and can tailor each class to your audience, time frame and topic.
Here are a few topics we have taught on:
Introduction to using Plant Medicine / Herbs 101
Medicine Making – Herbal Teas, Tinctures, Salves, Syrups and Lip Balm
Herbal Support for Anxiety and Depression
Managing Chronic Pain with Herbs
Cease Fire: Herbs to Help with IBS, Irritable Bowel, Heartburn and Discomfort
Fix your Sleep Cycle Naturally with Herbs
Growing Herbs – What to Grow and How to Grow it
Herbal Energetics: Matching the People to the Plants
Herbal First Aid
Plant and Weed Walks – Meeting and Identifying Plants Where they Live
Trans Self-Care with Herbs
Trans Competence and Herbal Support for Practitioners
Herbs for Sexual Health
Herbal Medicine for Childhood Ailments
Herbal Medicine through the Seasons: Winter, Spring, Summer, Fall
Using Herbs for People Living with HIV
Botany for Beginners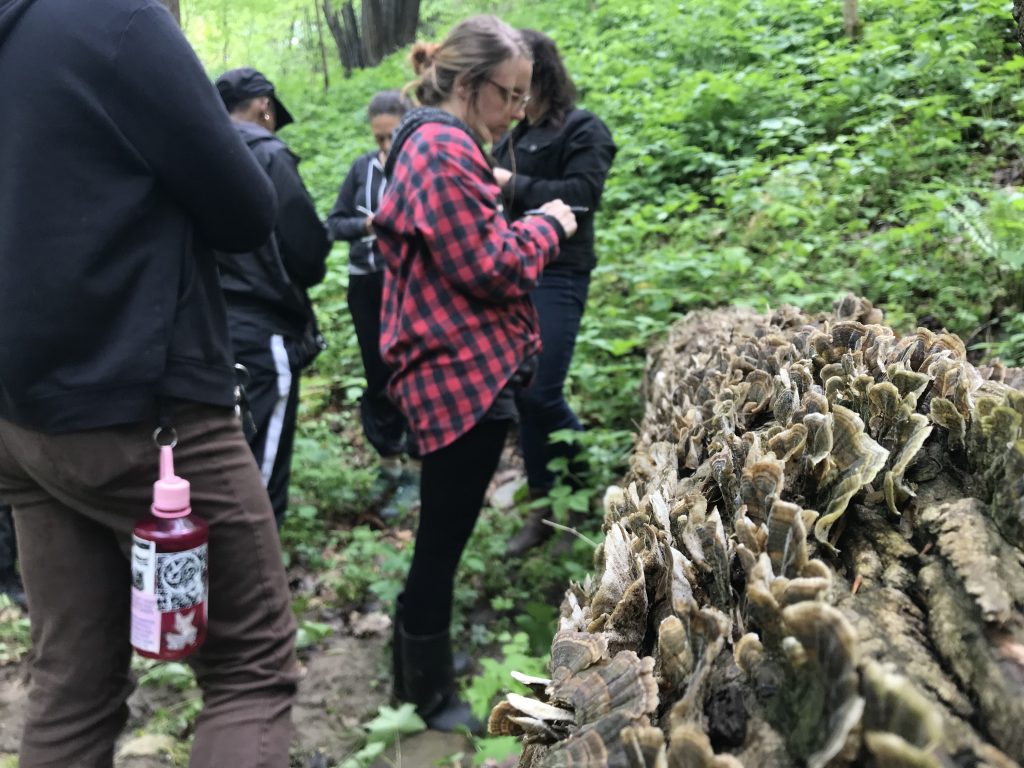 Intro to Herbal Studies 110-hour Immersion
Read more and apply online at our Intro to Herbal Studies page.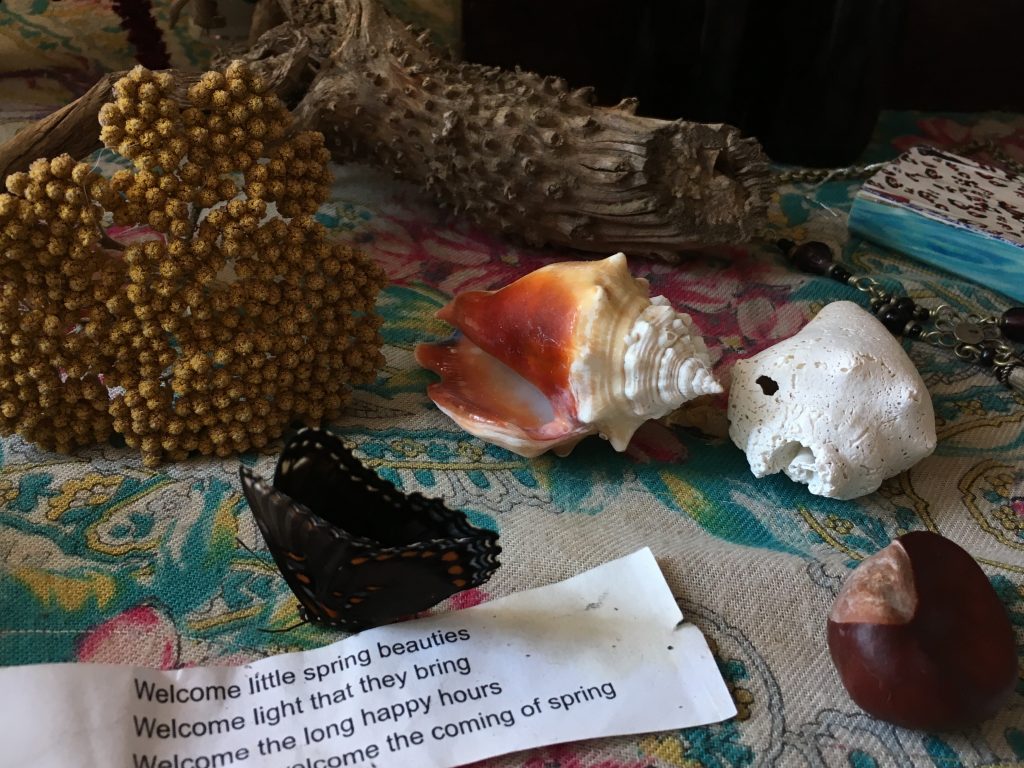 Grounding in the Seasons with Herbs and Ritual
EMERGE, INDULGE, REFLECT, SURVIVE.
JOURNEY through the four seasons to reconnect with the cycle of the natural world. We will bask in the transition of each season with an immersive experience. Across these four classes, we will learn ways to practice an understanding of the energetic and
physiological changes in our bodies and plants. We will learn affirmations and self care strategies to help our bodies shift with
the constant changing of the seasons.
At the turning of the seasons, you are invited to take part in a ritual of transformation. We will draw on the themes of the classes and the energy of the group, using herbs, plants, and other objects to harness our collective power for the upcoming season.
Additional information, class dates and times will be available soon.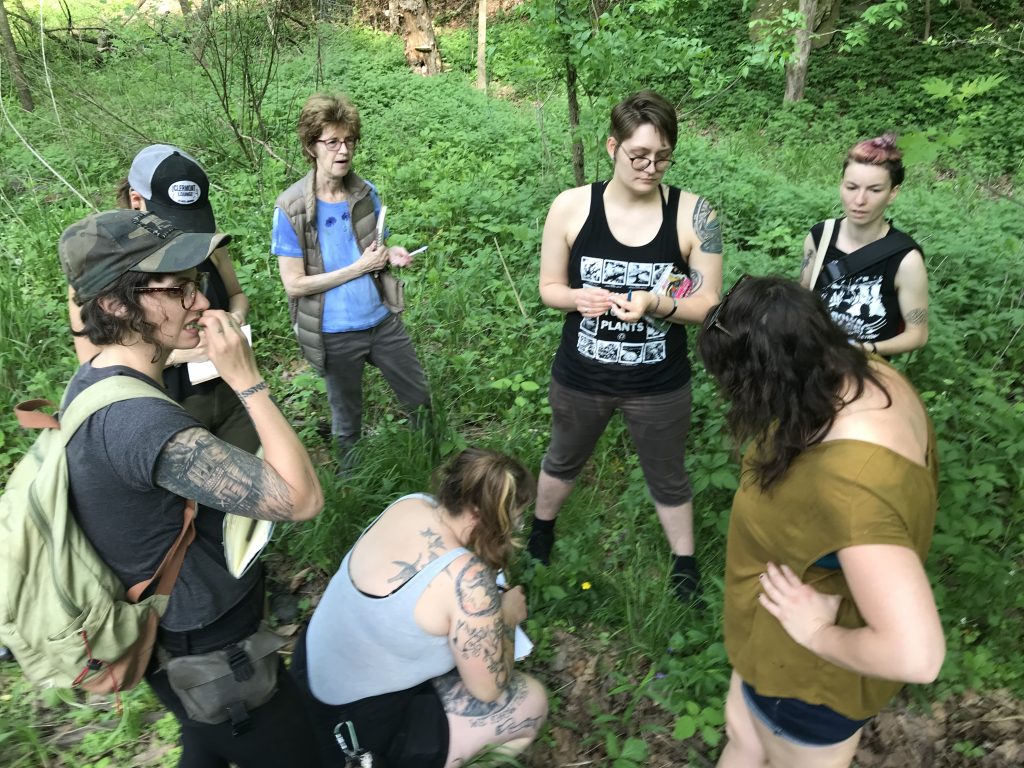 Surviving the Zombie Apocalypse
is the zombie apocalypse coming? or are we already in it? Whatever our struggle for survival, we need to keep building our skills for using what's around us to support our health. This class combines survival skills, first aid and plant medicine to address immediate needs, hone our awareness and provide tools for disasters and apocalypses.
We are revamping the course material and format of our zombie apocalypse class for 2019. In 2018, the course included:
Field Work
+ Plant identification
+ Wild edibles
+ Medicine making
First Aid Training
+ While travelling
+ Crowds and disasters
+ In daily life
+ Social gatherings
Social Context
+ Non-linear time
+ Emotional well-being
+ Science fiction
+ Disaster capitalism
Topics covered
+ Healing from broken bones and sprains
+ Fevers, colds, flus, asthma
+Wounds, bites, infections, burns
+ Constipation, diarrhea and more!
More information, class dates and times will be available soon!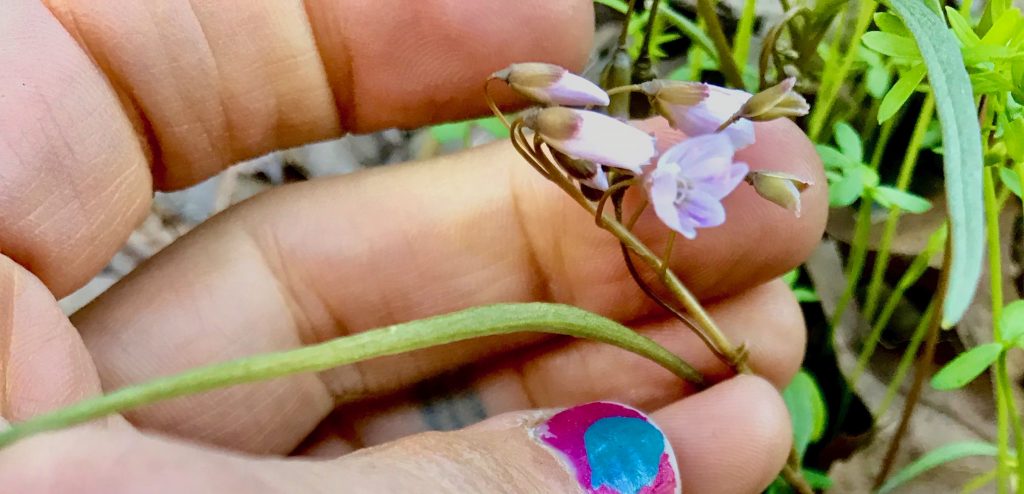 Herbal Studies Weekend Intensive for Queerdos and Transparkles
Our first Homo-Intensive Herbal Studies weekend was June 15-18, 2018! We look forward to returning to the Meadow, IDA and Short Mountain for more nerdy herb times soon!
Introductory Herbal Intensive for Queer and Trans Folks to explore herbal medicine & the plant world with all the gay a goose can gander. We want to nurture our queer and trans communities' capacity for self care, community care, support, and healing. Join us in the rolling gay hills of the "Middle TN gayborhood" this June to explore the plant world and how it can be woven into self-care and community care. Since so much of the medical industry is hostile towards our humanity, health and wellbeing, we gotta learn how to support ourselves and each other. Together, we can explore the many ways plants can support and celebrate our full selves.
Topics include: First Aid, Digestion, Mental Health, Stress, Sexual Health, Immune Support, Herbs and/as HRT (Hormone Replacement Therapy), Sleep, Autoimmune Conditions/Chronic Pain + The Domino Effect of Food Allergies, UTI's, PCOS (Polycystic Ovarian Syndrome), Androgenic Alopecia (Hair Loss), Personal and Psychic Boundaries & more
Activities included: Plant Walks and Plant ID, Medicine Making: Tinctures, Oils, Salves and Different Non-alcoholic Preparations, Plant Meditations and Games